"Quality is never an accident; it is always the result of high intention, sincere effort, intelligent direction and skillful execution."
- John Ruskin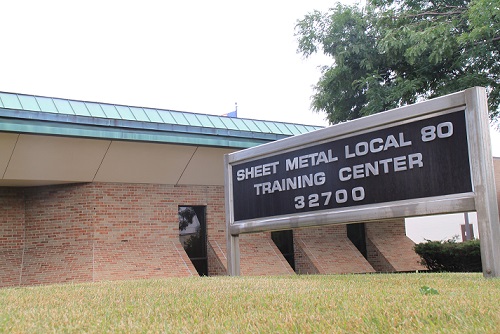 About Us
The Local 80 Training Center offers educational opportunities to members of the Sheet Metal Air Rail and Transportation (SMART) Local Union #80. Located in Warren, MI since 1976, the Sheet Metal Workers Local 80 Training Center has been providing education for Sheet Metal Worker Apprentices in the Detroit area for more than 65 years.
There is no up-front cost for schooling or training material in our two sheet metal apprenticeship programs. Funding for both apprenticeship programs is provided by the Sheet Metal Workers Local 80 Joint Apprenticeship Fund. Training material is provided by our national training and safety agencies, the International Training Institute (ITI), the National Energy Management Institute Committee (NEMIC) and the Sheet Metal Occupational Health Institute Trust (SMOHIT). We also offer free upgrading classes to Local 80 members who would like to increase their skill level in a particular aspect of our trade.
About Our Training
On-the-job training and paid classroom learning make our apprenticeship programs the ideal way to learn a trade while earning a salary. SMW Local 80 apprentices earn the same hourly wage while they are in school as they would if they were on the job; hence the term "earn while you learn". While on the job, apprentices work side-by-side with skilled Sheet Metal Worker Journeypersons while employed by one of our 70+ SMACNA contractors. This enables them to gain the practical experience and knowledge necessary to themselves become a Sheet Metal Worker Journeyperson.

Follow the link to learn more about how to start an apprenticeship with Sheet Metal Workers Local 80
Building Trades Apprenticeship
The Sheet Metal Workers Local 80 Building Trades Apprenticeship is a 5-year program accredited by the U.S. Department of Labor. All apprentices will learn aspects of the trade such as sheet metal fabrication & installation, welding, HVAC system design, HVAC service and HVAC testing, adjusting & balancing.
Architectural Sheet Metal Apprenticeship
The Architectural Sheet Metal Apprenticeship is also an accredited program with the U.S. Department of Labor. This program offers training specific to architectural sheet metal, including fabrication and installation of standing seam roofs, metal wall panels, gutters, downspouts and other architectural metal fittings. The required on-the-job and in-school training hours are less than that of the Building Trades program. Apprentices that graduate from this program become Architectural Sheet Metal Journeypersons.
Upgrading classes are available to all Local 80 members that would like to improve their skills in specific aspects of our trade. All classes are taught by Local 80 members who have relevant work experience. Some of the trade-specific classes include Welding, Reading Plans & Specs, Introduction to AutoCAD, Detailing, Air Conditioning, Heating, Sheet Metal Layout and Testing, Adjusting & Balancing. We also offer a number of support classes such as First Aid, OSHA 30, Trade Math and Qualified Rigging & Crane Signaling.
Although most of the upgrading classes occur during our normal terms, Fall (Sept-Dec) and Winter (Jan-Apr), classes are held throughout the year. Members can check the website, go to the Local 80 union meeting or check the Building Tradesman newspaper for announcements regarding classes held throughout the year.
About the Sheet Metal Trade
Sheet Metal Workers fabricate, install, and maintain air-conditioning, heating, ventilation, and pollution control duct systems; roofs, siding, rain gutters and downspouts, skylights, restaurant equipment, outdoor signs and many other building parts and products made from metal sheets. They also work with fiberglass and plastic materials. Sheet Metal Workers may specialize in a specific discipline, such as fabrication, installation or maintenance, while others are proficient in many aspects of the trade.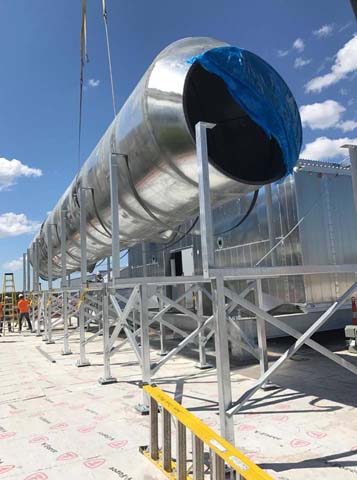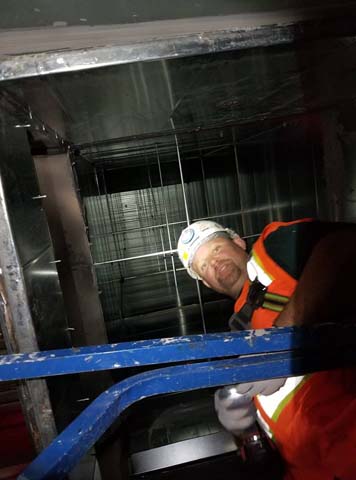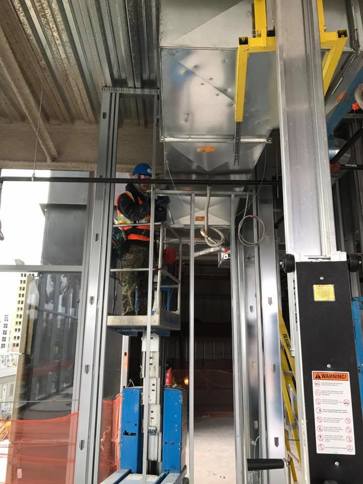 Installation of ducted HVAC systems is big part of the work for Local 80 Sheet Metal Workers.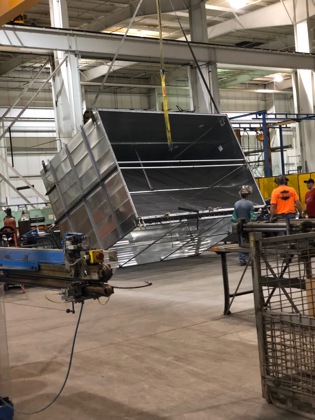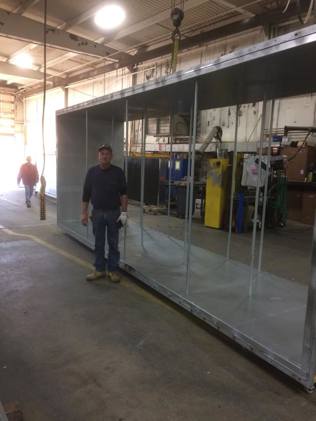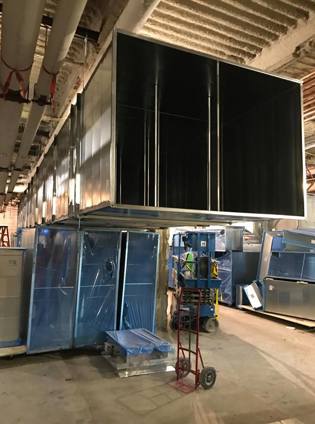 Sheet Metal Workers build all of their own duct in shops, then send it out to the job site to be installed.
A Local 80 Journeyman and an Apprentice working together to install a fire damper. Fire Dampers are an important part of HVAC's fire life safety system.
https://www.youtube.com/watch?v=T8I9KPa6e7A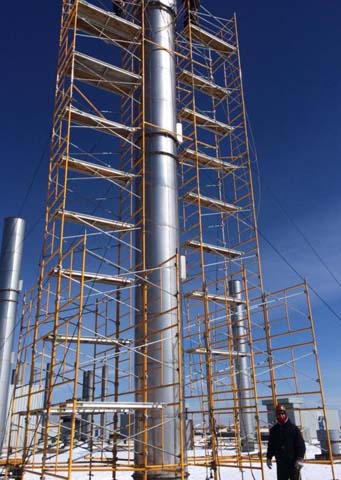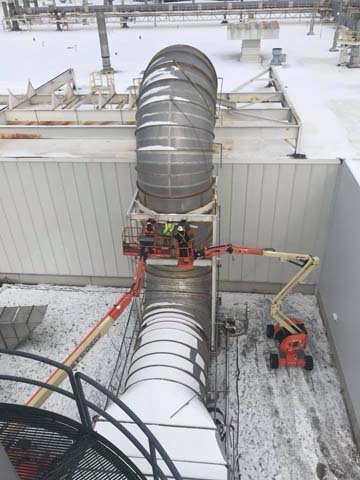 Local 80 Sheet Metal Workers that are proficient in welding and rigging do well with Industrial HVAC work.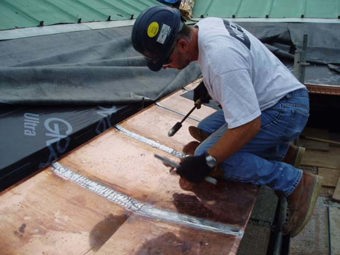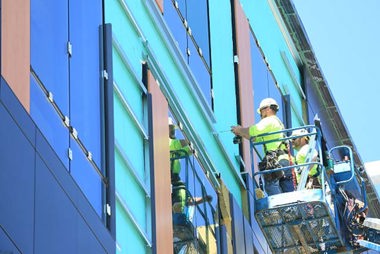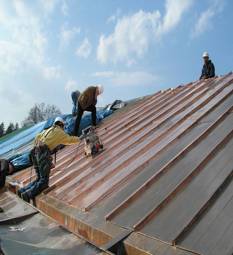 The skilled craft of fabricating and installing Architectural Sheet Metal is an important part of any building construction project.